Hi. I'm Sam Liang and welcome to my blog!
I started this site as a link between my business life, my views on current events, economic issues that reflect our retirement, and a peek into my personal life outside of work. Some of you reading this blog simply stumbled upon it, but many of you are friends and clients and I want to take this time to thank you for allowing me to share my views with you.
Most people who have found this site already know a little bit about me. For those who don't, here is a little bit about my background.
· I was born in Kowloon, Hong Kong and I'm the youngest of 5 children.
· My four older sisters were all sent one at a time to attend college in America ­­– the land of 
opportunity.
· In 1994, I came to America with my parents and settled down in the suburbs of Boston.· I didn't set any records, but I did well in school. I went to Umass-Lowell and graduated with a BS 
in Business.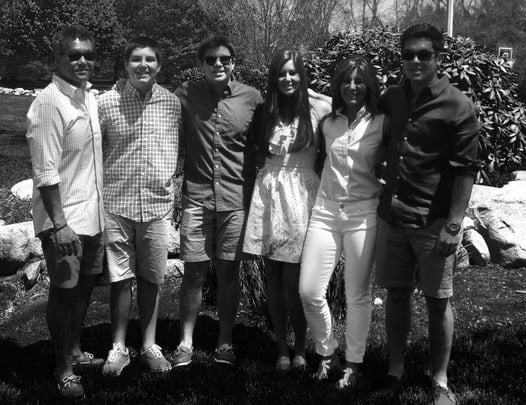 · During that time, I started dating my wife Eileen (we went to the same high school but did 
not date until the end of college) and we were married in 1992. Today, we have four incredible kids.

· I went to work for New York Life early on to receive my training, which is where I met my 
partner, Rich Rubino.

· Rich and I went our separate ways and reconnected in the mid 90s to start our partnership, 
which evolved today into Rubino & Liang, LLC. Since 2001, Rich and I have hosted a radio show that not only speaks to keeping money safe, but how to protect all of your assets. We branded our two rules: Rule #1, just don't lose the money and rule #2, don't forget rule #1. Today, all of our business dealings surround those rules. Rich heads the law firm Protecting Your Wealth Law, PC (PYWL) and I lead Rubino & Liang, LLC (R&L). Our radio show "Just Don't Lose the Money Radio" is now on Boston's two largest talk radio stations WBZ & WRKO.

Enjoy my blog, and visit www.justdontlosethemoney.com to learn more about Rubino & Liang!

SHARE THIS ARTICLE: